Handcrafted elegance for any occasion
DISCOVER THE MAGIC OF VIDEO BOOKS: WHERE YOUR MEMORIES MEET REALITY
These meticulously designed video books feature a splendid 7-inch HD IPS touchscreen, where your treasured videos and photos spring to life. The captivating visual experience is further enhanced by immersive stereo sound, allowing you to relive your most precious moments with depth and emotion. 
It's not just a book; it's a gateway to an extraordinary sensory journey through your memories. Make your story unforgettable, celebrate your milestones with an unforgettable touch, and bring your most cherished moments to life with Video Books.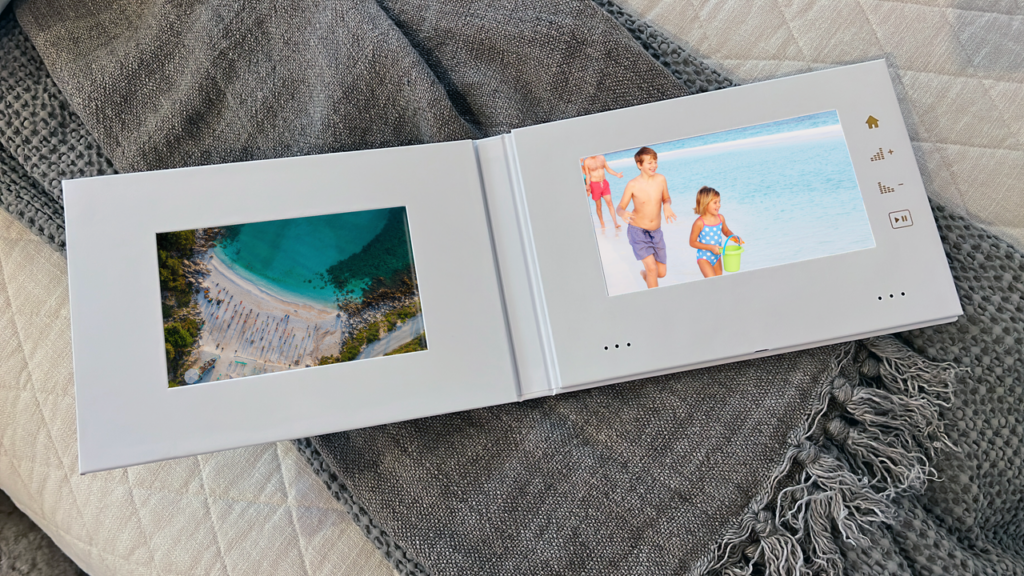 Video Books are a perfect fusion of sophistication and technology, offering an immersive exploration of life's most profound moments. These exquisitely designed books seamlessly incorporate high-quality screens that breathe life into the traditional album format with captivating videos.

It's a groundbreaking approach to storytelling, allowing you to relive those cherished moments and create a deeper connection with your memories. Let Video Books redefine the way you experience and share life's special stories.
Engagement: Videos have the power to captivate and illustrate like no other medium. With Video Books, your content becomes an immersive experience as well as a keepsake.
Memorability: Video Books leave a lasting impact. Your stories in video and imagery come to life and can be played again and again effortlessly.
Versatility: Never wonder where photos and videos are again! They're right within reach with a rechargeable, updatable video album.
Customization: Tailor the video content and imagery to perfectly complement the situation, whether it be a holiday, wedding, anniversary or a celebration of life it's up to you.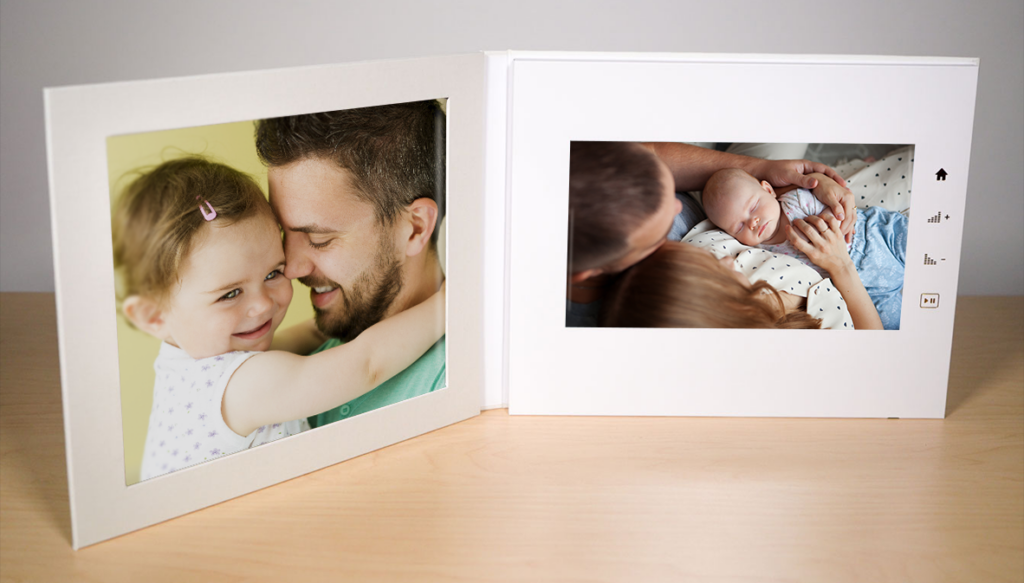 With a rich history of excellence, we proudly stand as your trusted ally in the realm of Video Books. Our unwavering dedication to quality, innovation, and personalization ensures your content gleams brilliantly, making an indelible mark.

Our mission is to assist you in reshaping the art of storytelling. Embrace the future of sharing your narratives, cherishing your memories, and captivating your audience like never before. Let's work together to redefine the way you communicate and create experiences that resonate deeply with your audience.
UNLOCK A NEW WORLD OF STORYTELLING:
Video Books are the epitome of delight and an enduring source of cherished moments for you and your loved ones. They offer a luxuriously crafted video album, ensuring that your precious memories remain close at hand for years to come. An embodiment of your special occasions, these video books are designed to captivate your senses and keep the magic of your experiences alive. 
With each image or video viewed, a world of memories unfolds, enveloping you in the beauty of your life's narrative. Share these treasures with your family and friends and relive the joy and significance of every moment, eternally preserved in a luxury video book.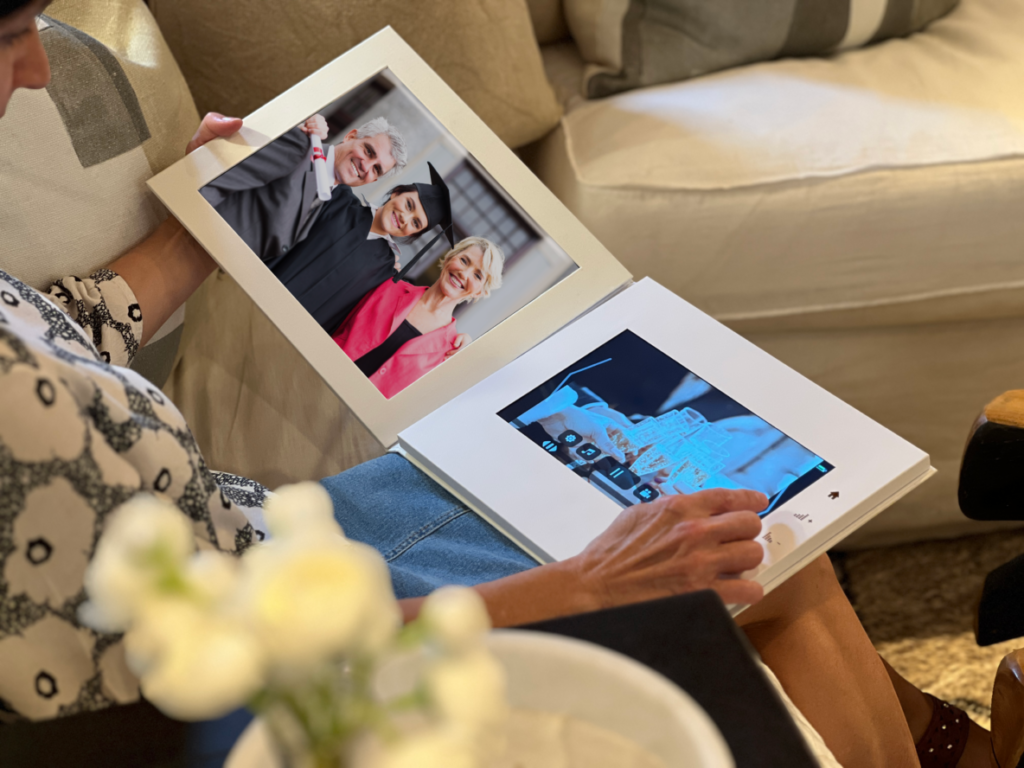 Embark on a journey of immersive storytelling by taking the first step towards crafting your own unique Video Book. Contact us to delve into the endless possibilities that Video Books offer and allow us to guide you on this creative adventure.
Whether you're treating yourself to an heirloom-quality Video Book or looking to surprise a loved one with an unforgettable gift, our team is here to assist you in making this experience truly special.

Begin your Video Book adventure today and unlock the potential for storytelling that transcends the ordinary and becomes a cherished keepsake for years to come.