We're America's First Choice
American service, quality screens and project success
VIDEO BOXES: AMPLIFY YOUR COMMUNICATION
Our Video Boxes harmonize aesthetics with cutting-edge technology, culminating in a sensory journey that forges indelible impressions. These tactile marvels provide a gateway to captivating narratives, where each touch unfolds new dimensions. It's not just a box; it's a portal to unforgettable storytelling.

With every unboxing, anticipation transforms into immersion, and passive viewing into active engagement. Our Video Boxes are the embodiment of timeless allure, seamlessly interwoven with modern innovation to create a captivating tapestry of multimedia marvels.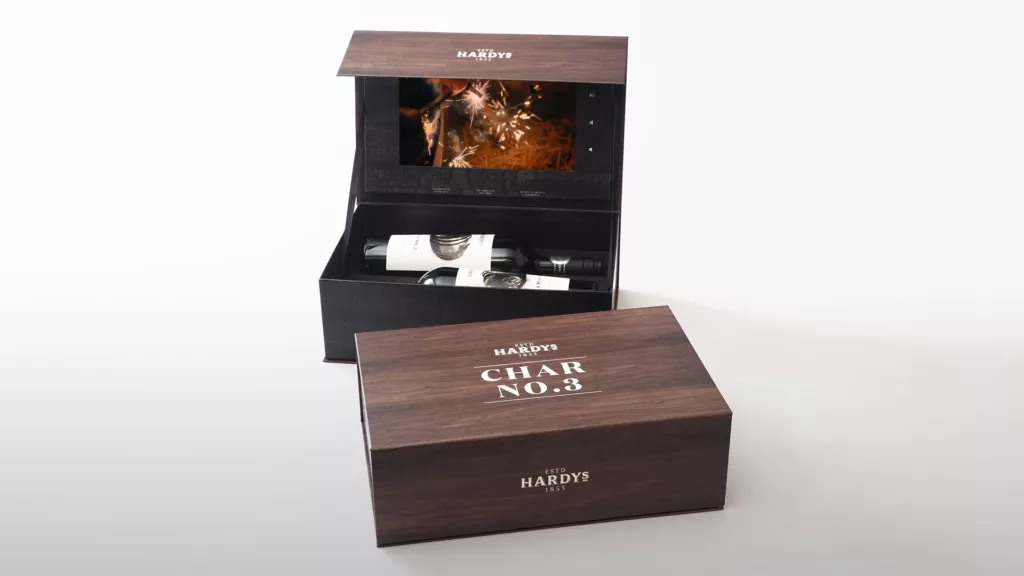 THE MAGIC OF VIDEO IN A BOX:
Picture the profound effect of a breathtaking video presentation enclosed within an exquisitely crafted box. Our Video Boxes harmoniously blend aesthetics with cutting-edge technology, resulting in an immersive sensory encounter that etches an indelible mark.
These visually striking boxes house video content that springs to life as the lid opens, delighting and captivating the audience. It's not merely a product; it's an experience that engages multiple senses, leaving an enduring impression. In the realm of messaging and brand presentation, Video Boxes represent the pinnacle of innovation and a bold leap into the future.
Unparalleled Engagement: Capture attention and immerse your audience in your message with dynamic video content.
Elevated Branding: Showcase your brand in a unique and memorable way, leaving a lasting mark on your viewers.
Versatile Applications: Perfect for marketing, product launches, invitations, storytelling, and more.
Endless Customization: Tailor every aspect, from box design to video content, to align with your unique vision.
Memorable Gifting: Surprise and delight clients with a gift that stands out from the rest.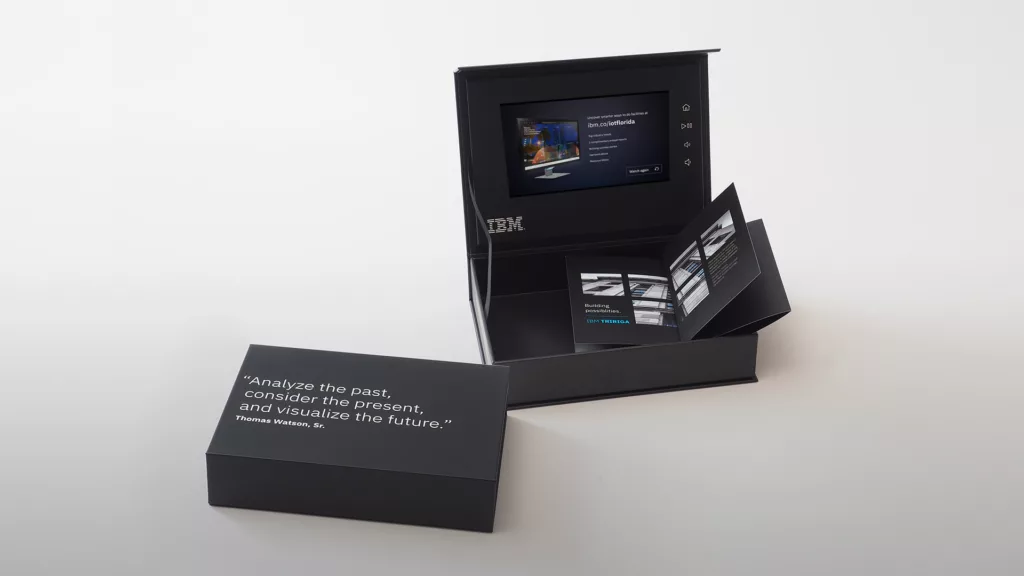 Backed by a wealth of experience and a steadfast dedication to excellence, we are your unwavering partner for Video Boxes.
Our commitment to delivering quality, customization, and innovative solutions ensures that your message radiates brilliance and lingers in the memory of your audience.
At every step of the way, we stand by your side to transform your ideas into captivating realities.
UNLOCK THE FUTURE OF MESSAGING:
Are you ready to revolutionize your communication strategy? Step into the future of messaging with Video Boxes. Here, you can elevate your brand, captivate your audience, and craft a lasting impression that deeply resonates. It's the beginning of a new era where your message isn't just heard; it's felt, experienced, and cherished.
Make your mark in this transformative landscape and connect with your audience in ways that were once unimaginable. Join us on this journey of innovation and creativity, where the power of video knows no bounds.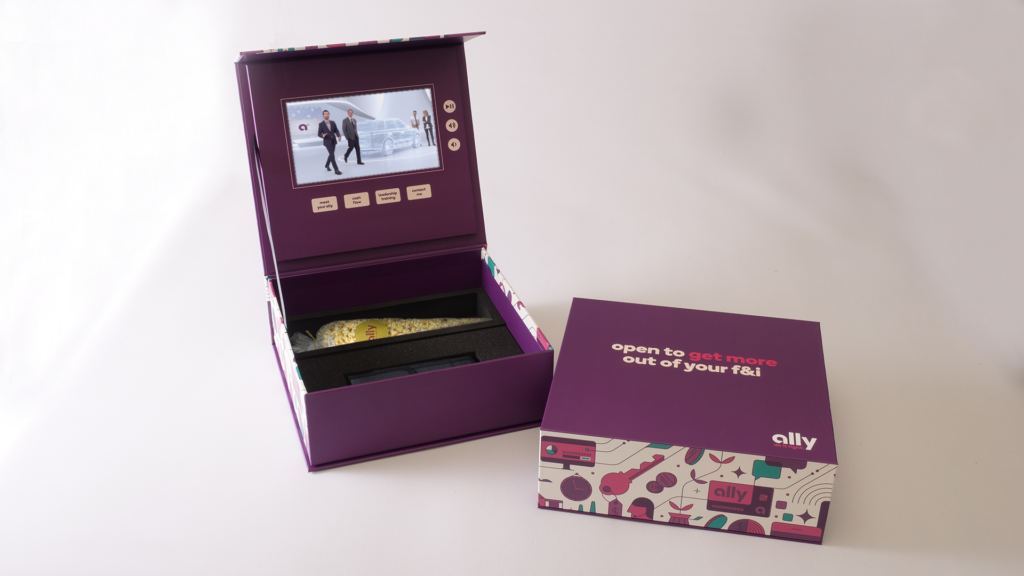 Embark on a journey to create unforgettable messaging experiences with our Video Screens in Boxes. This is your opportunity to captivate your audience and elevate your brand through the power of visual storytelling.

Get in touch with us, and we'll guide you through the limitless possibilities this innovative solution has to offer. Whether you're aiming to engage, educate, or simply leave a lasting impression, we're here to help you reach your goals. Connect with us today and open the door to a world of innovative communication that will set you apart and drive your message home.

Don't wait; take the first step now.